About Pasadena Dental Care
More than 20 Years as a Pasadena Dentist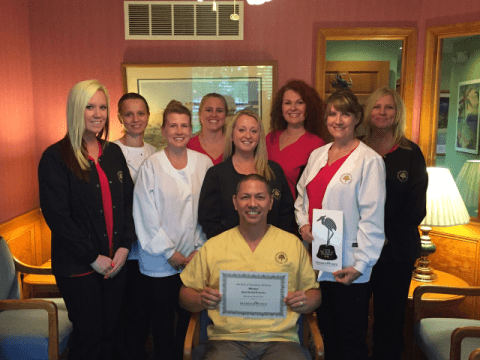 Utilizing the latest in dental technology, our skilled dentists, and dental assistants offer our patients the highest quality dental care around. We are proud to maintain the highest levels of professional accreditations and pursue ongoing education to stay current in the field. By doing so, we are able to best serve our patients and their personal dental needs.
At Pasadena Dental Care, we:
Regularly participate in The Mission of Mercy
Treat our patients in our comfortable and convenient location
We were voted the Best of Pasadena by Pasadena Voice readers
We were named 2015 Best Dentist/Oral Surgeon in the Maryland Gazette
We accept checks with valid identification, cash or credit/debit cards, and we offer a flexible payment plan for our patients' convenience as well. It's our goal to make sure you are able to receive the dental care you need. Call Pasadena Dental Care today at (410) 437-5900 to learn more about the dental treatments and procedures we provide.
What Sets Us Apart
Over 20 Years Of Experience
Participant In The Mission Of Mercy
Comfortable & Convenient Location
Voted The Best Of Pasadena By Pasadena Voice Readers
Named 2015 Best Dentist/Oral Surgeon In The Maryland Gazette
Maryland Gazette Readers Choice 2015 and 2016 winner for Best Dentist